<< Back
Janet Tan28 July 2018 at 12:00AM
Collaborate to Succeed - Spring 2018 Project Grandview University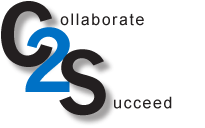 Grandview University and PMI - CIC Collaborate to Succeed Spring 2018 - Project Grandview University MIS class and PMI-CIC Collaborate to Succeed program have joined forces to develop a technology solution for a private non-profit agency. Grandview's MIS students use the management of the development of technology solution as their capstone project. 
Each student has a specific role in the development of the project; roles include Project Manager, Business Analyst, Test lead, Developer, etc. The students have 8 weeks to create the deliverables. PMI-CIC Collaborate to Succeed program connects the Grandview students with a non-profit organization. In addition, PMI-CIC members volunteer to mentor the students on project management skills and support the non-profit representatives in the role as project sponsor. 
This years non-profit is a new start up agency aimed at helping women who have been incarcerated and are ready to be released to a supportive re-entry program. The program is called Feel and Implement the Healing (FAITH). Since this is a new non-profit, they did not have any technology solution for a website, volunteer tracking, or donation collection. In addition, they needed a social media present to share their mission and connect with other professionals. 
The Grandview students choose to design a website for marketing, volunteer tracking, and donations, create a business facebook page, and a business LinkedIn page. The students met weekly with business founder, Robynne Hayes and/or the PMI-CIC PM volunteers. 
The students successfully delivered all three deliverables! One student even offered to support the website for free for the first year. Please check out the website at https://www.reentryfaith.org/
FAITH still has a lot of projects to complete. They need board members to help guide these projects. They need volunteers to help with fund raising. One of the immediate needs is a building to provide supportive housing to women and children. If you interested to help with additional projects or would like to learn more please contact dirc2s@pmi-centraliowa.org