<< Back
Alex Marckmann and Craig Hinson17 April 2019 at 03:35PM
Featured Member - Amber Cole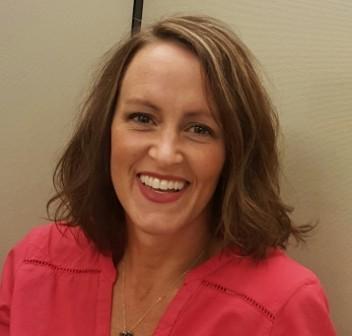 Craig Hinson and I were able to catch up with a new member to Central Iowa PMI Chapter, Amber Cole. Amber is currently a Program Manager at WR Berkley in Urbandale Iowa.
[Alex] Can you give us some background on how you came into your project/program management role at WR Berkley?
[Amber] I've always been in insurance, but got into the IT side of things about 11 years ago leading a BA team. I really loved being involved with the larger projects of the BA Team, and working directly with our customers at the six insurance companies we serve. So when this role became available, it was the perfect opportunity for me to have the opportunity to do both things with a great group of companies. My current projects involved 6 to 8 companies and can cause additional challenges.
[Alex] What is one of the biggest challenges in your role today?
[Amber] Having massive projects without having a direct access to project management tools and structure. Today I have to go out and do the research to build my own toolkit to help manage my projects.
As I mentioned previously, my background is not in formal project management.My projects are large in size and typically span 6-8 companies, which requires a lot of organizational skills.Not having my own toolkit of PM resources has been the biggest challenge.I am sure there are more efficient ways to get things done, and I'm looking forward to learning more from this group to make that happen.
[Alex] My understanding is that the Feb Chapter meetings was your first time attending the regularly scheduled meetings. How did it go and what did you take away from it?
[Amber]​ I really enjoy listening to speakers when the topic is something that I can apply right now into my life. So many of the things he discussed had me nodding my head in agreement! And the feedback was actionable – I literally took his points back and started applying them to my project discussion immediately.
[Alex] When dealing with difficult people on projects, what is your recommendation for others trying to overcoming the challenge?
[Amber] Take a deep look at the person you find "difficult" and dive in to their motivation. What is driving them to be difficult – most of the time that passion is coming from a good place, it is just not received well in the space. I also try to make sure that I am taking time to listen and also to report back what I know or understand. Visibility and accessibility are two factors that cause problems in anything when they are missing.
[Craig] Being a new chapter member, why did you join and what are you looking forward to accomplishing as a chapter member?
[Amber] This is a talented group of PM's who are willing to share their experience and knowledge to make me better at what I do. I always learn best by watching and listening to others, so why not surround myself with people that have faced almost every challenge I will face in my job, and use their experience to make myself better.
[Craig] What is your current goal in project management?
[Amber] I am looking to build out my project management toolbox to utilize in my everyday. I am also looking forward to going for my PMP certification.
[Craig] 3 fun facts about you?
[Amber] 1. Signed up for a Tough Mudder, I am more athletic now as an adult then I was as a kid.
2. DIY Hack – Love to do DIY and my motto is "Perfectly Imperfect"
3. Favorite vacation is at the beach relaxing.
[Alex] What is your favorite thing about Central Iowa? I am sure it won't be how much you love the cold??
[Amber] My favorite thing about central Iowa is the people!! "Iowa Nice" is a real thing and the two times I've moved away from Iowa have made me miss this state! It's a great place to live and work, and especially to raise my kids – knowing they will have good values ingrained in them.