<< Back
Janet Tan05 October 2018 at 08:00AM
One more week left... PMI Central Iowa PDD 2018
Happy Friday!!!!  PMI Central Iowa Chapter's biggest event of the year is officially a week away.  Online registration is opened until October 9th, 2018.  You will  earn 7.5 PDUs from this attending event. The theme for this year event is "Exercise Your Mind".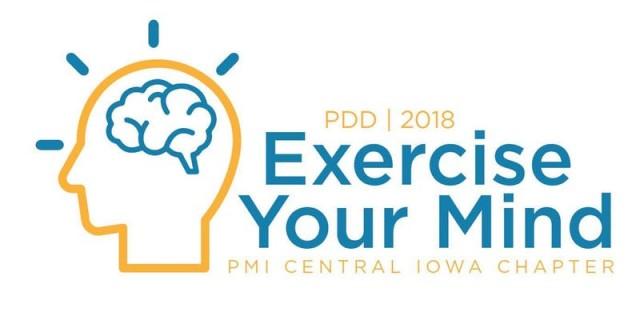 Our keynote speaker, Alana M. Hill aka The Miss Engineer Way will be kicking off the day with "Survival of the Fittest".  Alana is a passionate speaker, author, and learning consultant at 2Hill Consulting Services. Her experience as an engineer and certified Project Management Professional (PMP) in energy and talent development provides real‐world insight into how people and teams can excel, even in the face of adversity.
Alan Mallory, our lunch keynote, will take us to a new height with his presentation on "Project Everest: Reaching New Heights in Project Management".
Where else will you have the opportunity to earn up to 7.5 PDU's in one day? This one-day event will host amazing speakers on a wide range of professional topics, learning, networking, connecting, with great professional development and fun!  Register now!
DATE AND TIME
Friday, October 12, 2018
8:00 AM – 4:30 PM CDT
LOCATION
The Meadows Event and Conference Center
1 Prairie Meadows Dr
Altoona, IA 50009