<< Back
Charity Dunwoody19 January 2019 at 12:00AM
PMI Central Iowa Chapter is hoping to match you up with one of our volunteer opportunities!
Keep reading to see how you can get more involved in our Chapter, give back, and advance the Project Management profession!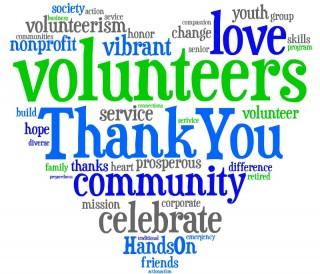 Military to Project Management Program - The program focuses on refining the project talents of veterans and current military members, educating organizations on the value and relevance of military experience, and connecting the two groups to create a win-win solution.
The program includes a combination of self-development and certification preparation resources, workshops, mentorship, employer awareness events, and networking opportunities.
We are seeking people willing to support this program in various ways:
Recruiters and hiring managers for resume reviews and mock interviews.
Mentors with or without military backgrounds to help introduce candidates to various industries and coach them through placement, qualification for testing, and exam preparation.
Advocates to raise awareness with employers, through individual and small group meetings and presentations.
PDD volunteer – PMI-CIC is holding its annual Professional Development Day (PDD) on September 27, 2019. We are looking for volunteers to help us organize this event while working with a dedicated team of experienced leads who will guide you along the way. This opportunity will help you test the volunteering waters without getting overwhelmed with it. The volunteers earn PDUs for their time and will also be awarded a specially designed event shirt and participation promotional gifts.
Board of Directors - PMI of Central Iowa has two opportunities to join our Board of Directors. Please keep in mind that the time commitment for each position is five to ten hours a month.
Director of Social Media - The Director of Social Media ensures execution of external communications using the social media platforms on behalf of PMI-CIC and participates in committees or teams to advance the mission and vision of the PMI-CIC. The Director of Social Media is accountable to the Vice President of Communications & Marketing.
Director of Photography - The Director of Photography creates and prepares visual media for Chapter use in print, online, and other media. This position performs photography and post-processing activities to produce compelling and effective photos. The Director of Photography must be a PMI-CIC member. The position requires a desire and focus to promote the PMI-CIC to the Central Iowa community and excellent photography and photo processing skills.
If you are interested in learning more about these opportunities please fill out this volunteer application form and we will contact you promptly! Thank you for your consideration!