<< Back
Charity Dunwoody06 January 2019 at 12:00AM
PMI-CIC Volunteer Opportunites (PDD, Website, Coordinating, Marketing, Communications)
PMI-CIC Volunteers Needed!
Happy New Year! We Want You! Calling All Volunteers for 2019!
We have a variety of ways that you can get involved and give back to the development of the Project Management profession! Please read on to learn more about our volunteer opportunities and how to connect with the organizers.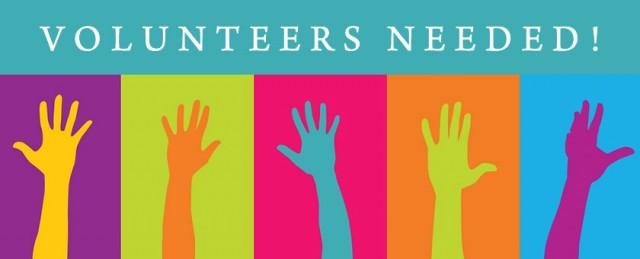 We are getting ready to kick-off planning for our 2019 Professional Development Day (PDD). Listed below are the types of positions we would like to fill this year. If you have experience with any of these or are interested, please click on our volunteer form found below. When you have submitted the form, please get in touch with our Director of PDD, Sarah Otte at dirpdd@pmi-centraliowa.org.
PDD 2019 Volunteer positions:
Marketing
Social Media
Communications
Technical/Website
Project Coordinator
Coordinator for Business Sponsor activities-
You will spend an estimated three to five hours a month with your position activities. You will need to be able to attend our monthly planning meetings that are typically the last Thursday evening of each month.
The PMI-CIC website (https://pmi-centraliowa.org/) received a new look during the spring of this year.
We are now looking to make sure that the content is up to date and that all the links are working properly. We also want to see what new content we can add that would be beneficial to our 800+ members.
We will be looking for a Director of Website sometime this summer, but for now we are looking for several types of individuals:
Those individuals that have a keen eye and can spot areas that just do not look right.
Those individuals that have a knack for grammar and word flow.
Those individuals that have a background in website design and can assist with format and structure.
Those individuals that have a background in website development and can assist with creating standards for the PMI-CIC website; incorporate best practices.
Those people with vision that will assist in creating new ideas for website look and content.Lori Chambers, PMI-CIC Director of Collaborate to Succeed, held an outreach session with United Way recently and discovered an opportunity to help at Grand View University.
Grand View has evening classes on Tuesdays and Thursdays in the months of March and April (8 Weeks total). We will meet weekly with the students and the nonprofit. The project is run in an agile "like" methodology. Whether we meet on Tuesdays or Thursdays is open for discussion.
If you would like to get involved in one or more of the areas above, please fill out a Volunteer Application Form.