<< Back
Charity Dunwoody01 November 2019 at 12:00AM
The Perfect Marriage, Project and Change Management
The PMI-CIC Chapter Meeting Lunch will take place on Thursday, November 21st at 11:30am. Please join us at John Deere Financial , 6400 NW 86th, Johnston, IA.
Register HERE.
ABOUT THE SPEAKER: Terri Jensen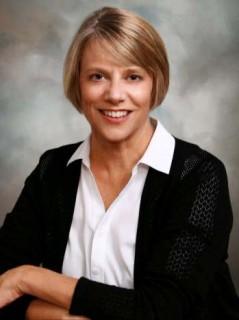 Terri Jensen, President of Three Elements Consulting, is an experienced business and technology executive and leader who focuses on developing and implementing technology solutions that bring business vision to life. She is a disciplined, results oriented leader whose strength is aligning people and processes with strategy. Terri has transformed IT departments from break/fix order-takers to high-performing teams that provide businesses with technology as a competitive advantage.
Terri is a builder of businesses, teams, and people. She founded and grew an innovative and disruptive technology training and consulting firm for 14 years, led client services in a software development startup affiliated with a large enterprise, and became CIO of that enterprise. As CIO she has led organization-wide change in the higher education, construction, and insurance industries. Throughout her career, Terri has put people and relationships first. She has built strong, customer-focused teams, and mentored many technology leaders and staff to increase retention by enhancing the human side of leadership; communication, empathy, career development, and succession planning.
A graduate of Drake University, Jensen earned her B.A. in Computer Science. She also holds a master's in Organizational Leadership from Colorado State University.
ABOUT THE SESSION:
Project management and change management are not the same thing. Yet, both disciplines are necessary to deliver an effective solution that your organization will embrace. As a project manager, how can you incorporate change management practices to engage your stakeholders, increase business participation, and enhance the overall project experience?
This session will help you create the perfect marriage of project and change management, by introducing:
similarities and differences of project and change management
common change management tools to increase stakeholder engagement
ways to enhance effective project communication
Terri will share some of her lessons learned and helpful tips on creating that perfect marriage of project and change management that will lead to a lifetime of successful implementations and happy business partners.
The PMI Triangle component: Leadership
Deadline to register is Monday, November 18th by noon.
The registration fee for Members is $20 and Non-Members is $30.